Nestled in the heart of the city, this chic restaurant boasts an interior design that's as impressive as its menu. As you step inside, you'll be immediately struck by the sophisticated ambiance created by the blend of refined elegance and artistic charm. The restaurant's collection of Van Gogh paintings is a standout feature, providing a feast for the eyes and adding to the overall aesthetic of the space.
The artwork is carefully curated and arranged throughout the restaurant, creating a sense of continuity and flow that invites you to explore and appreciate each piece. From the bold strokes of "Starry Night" to the delicate beauty of "Irises," every painting is placed with care, enhancing the ambiance and creating a refined atmosphere that's perfect for indulging in a leisurely brunch.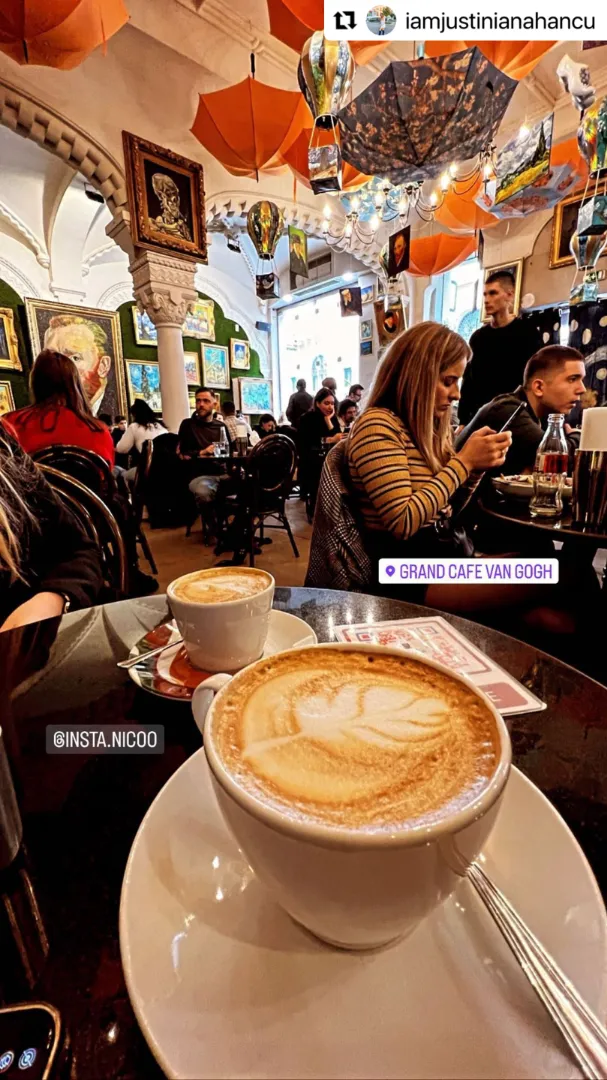 Our average customer rating is 4.2 / 5
We had breakfast in this cafe while traveling in Bucharest. The place is very atmospheric, with an interesting interior. Professional, courteous, fast service. The meals we ordered were tasty and filling. The cafe is popular and you may have to wait before you get a seat. I recommend it, especially for Van Gogh lovers and unusual places lovers.
The place is very nice. Its located at the old center of Bucharest. The bar has a remarkable interior: it feels nice and atmospheric. Ordered some drinks and cocktails with friends but didn't try any food. I would say that the served drinks were made with passion and proper technique. Overall, highly recommended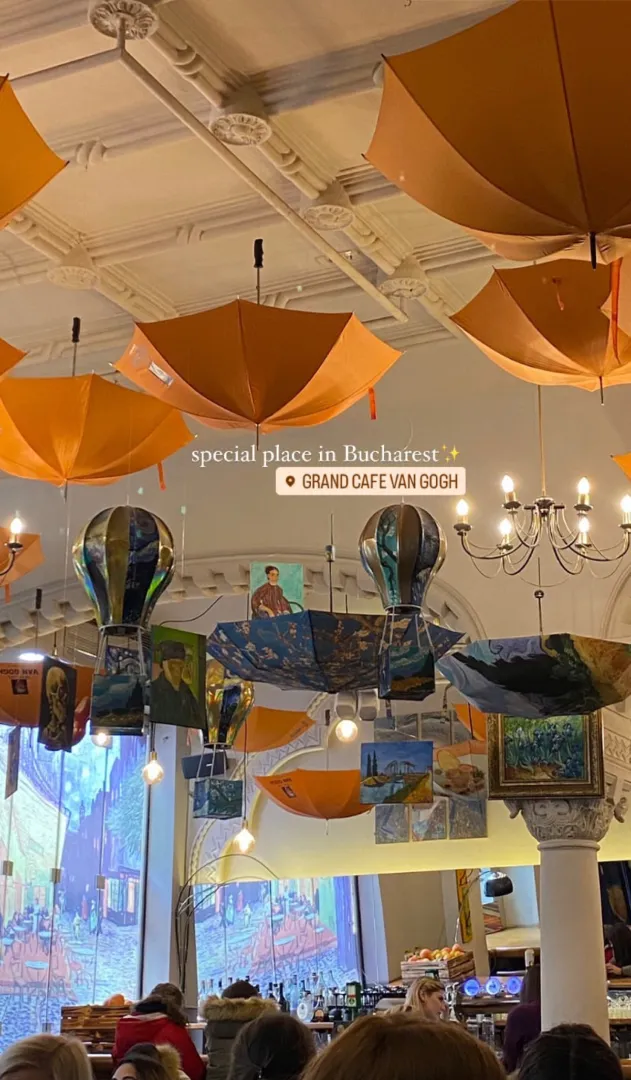 As you settle into your seat, take a moment to appreciate the stunning artwork that surrounds you. The paintings are lit in such a way as to enhance their beauty, with each piece becoming a focal point that captures your attention and imagination.
But it's not just the artwork that's impressive – every detail of the restaurant's interior design is carefully considered. The furniture is stylish and comfortable, with each piece contributing to the overall aesthetic of the space. The lighting is warm and inviting, creating a welcoming atmosphere that's perfect for relaxing and savoring your meal.
In short, dining at this chic restaurant is an experience that's not to be missed. With its impressive artwork, refined ambiance, and mouthwatering menu, it's the perfect place to indulge in a leisurely brunch while immersing yourself in the city's vibrant culture. The attention to detail in the interior design and menu is a testament to the restaurant's commitment to providing an exceptional dining experience, one that's sure to leave a lasting impression on your senses and your soul.